The Natural & Holistic Dog Care Blog
The Natural & Holistic Dog Care Blog keeps you up-to-date with all the latest additions to the Organic Pet Digest website. It's useful because it...
Buy at AllPosters.com
Informs you when we post new natural and holistic dog care information and advice to the site
Outlines any important news or research findings in the dog care industry
Highlights popular articles that you may have missed
To subscribe to The Natural and Holistic Dog Care Blog (no e-mail necessary), right-click on the orange RSS button (see below) and then paste the URL into your RSS reader. Or you can click on one of the other buttons (i.e. My Yahoo! or My MSN) if you prefer to read our blog updates there.
If you're not too sure what RSS and blogging is all about, click on the "What's an RSS Feed?" link (also bottom left margin). Once you start, you will be amazed at what RSS can do!
[
?
] Subscribe To This Site
Dec 09, 2013
Holistic Treatment for Dog Eye Pannus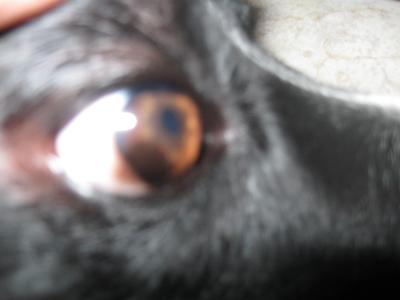 My 18 month old Border Collie Bennie was recently diagnosed with dog eye pannus (see attached photos). The dark brown spot is at the 8 o'clock- 9 o'clock
Do you believe in holistic pet care? If so, please tell your friends about us with a Facebook like, Google +1 or via Twitter, Pinterest, email or good old fashioned word of mouth. Thank you for supporting our efforts!
New!

Comments

Have your say about what you just read! Leave a comment in the box below.
For additional research, search for your topic...