About Organic Pet Digest
"Organic Pet Digest is the most comprehensive and accurate resource that I have found for organic, natural and holistic dog care. I highly recommend this site to any dog owner who wants to expand upon the limitations of conventional medicine to improve and extend the life of their dog."

Carol Jean Tillman, DVM
Organic Pet Digest (OPD) provides dog owners with a first-of-its-kind comprehensive guide to organic, natural and holistic dog care. All information and advice is compiled from only the most reputable resources and is endorsed by OPD's Holistic Veterinary Council. Our council members are also responsible for responding to your questions submitted to My Online Vet.
We are committed to the Organic Pet Digest Code of Ethics, which assures dog owners that they will receive professional, compassionate advice and recommendations.
New dog care resources, information and advice are added to the site regularly and include topics relating to:
Organic Pet Digest was instigated by alarming recent trends. The Pet Food Recalls of 2005, the harmful side effects of man-made medication and the inability of most veterinarians to cure the underlying causes of many diseases and illnesses (rather than only addressing the short-term symptoms) led the founders of Organic Pet Digest (OPD) to seek an alternative for their own dog's care.
Upon thoroughly canvassing public information both online and off and consulting with their conventional veterinarian, OPD's creators found no all-encompassing resource that addressed these issues.
In addition to being much healthier for your dog, organic, natural and holistic dog care is more environmentally friendly and supports those food and product manufacturers with only the highest ethical standards.
We look forward to being your comprehensive guide and adviser for your dog's natural and holistic care
About the Holistic Veterinary Council & My Online Vet Veterinarians
Organic Pet Digest's Holistic Veterinary Council endorses all content and advice on OPD's site and other informational materials. It is made up of licensed and practicing veterinarians with experience in both alternative and conventional veterinary medicine.
The Council members are also responsible for responding to all
My Online Vet questions from our visitors:
Carol Jean Tillman, DVM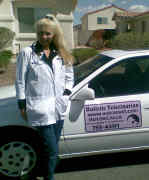 Heading up the council is Carol Jean Tillman, DVM. Dr. Tillman graduated from the University of Florida's School of Veterinary Medicine in 1980 and is licensed to practice in Florida, Nevada and California.
She currently splits her time between the conventionally-focused Geary Veterinary Hospital in the San Francisco Bay Area and the holistically-focused Animal Kingdom Veterinary Hospital in Las Vegas, NV.
This dual-hospital experience has given her the unique opportunity to practice conventional and alternative medicine simultaneously. After many years of experiencing the dramatic success of alternative medicine over conventional medicine, Dr. Tillman decided to pursue a formal education in homeopathy in 1996. She has since studied acupuncture, herbal medicine and several other areas of holistic veterinary care.
Her affiliations include:
AVMA - American Veterinary Medical Association
AVH - Academy of Veterinary Homeopathy
AHVMA - American Holistic Veterinary Medical Association
The Chi Institute via the American Journal of Traditional Chinese Veterinary Medicine
Dr. Tillman's impressive background includes:
1980: Graduated from the University of Florida's School of Veterinary Medicine
1980 - 1982: Small animal and equine medicine - Sparks, NV
1982 - 1986: Small animal and equine medicine - Tahoe City, CA
1986 - 1988: Small animal relief work - San Francisco Bay Area, CA
1988 - present: Primarily conventional medicine at the Geary Veterinary Hospital - San Francisco Bay Area, CA
1982 - present: Primarily alternative medicine at the Animal Kingdom Veterinary Hospital - Las Vegas, NV. First introduced to alternative medicine here in 1982.
1996 - 1997: Completed the renowned Dr. Richard Pitcairn's homeopathy course
1996: Completed preliminary acupuncture course
2006: Visited China to study holistic medicine with the Chi Institute, the leading veterinary continuing education provider of Traditional Chinese Veterinary Medicine (TCVM)
2007 - 2008: Completed the Advanced Course in Acupuncture at the Chi Institute
Lisa Brienen DVM, CVH (certified veterinary homeopath)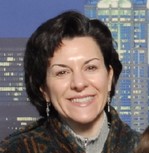 Dr. Brienen received her Doctorate of Veterinary Medicine from Washington State University in 1992, followed by the completion of a Basic Course in Veterinary Homeopathy (Academy of Veterinary Homeopathy) in 1996 and 1997 and an Advanced Course in Veterinary Homeopathy in 1998.
She was taught and mentored by the world-renowned holistic veterinarian and author, Dr. Richard Pitcairn and was certified in Veterinary Homeopath in 2002.
She is affiliated with the following organizations:
Academy of Veterinary Homeopathy
Journal Committee, American
Holistic Veterinary Medical Association
American Veterinary Medical Association
King County chapter of the Holistic Veterinary Medical Association
Washington State Veterinary Medical Association
Dr. Brienen enjoys spending time with her husband, Paul, sons, Jackson and Sam and cat, Sylvia. She also enjoys gardening, traveling, reading mystery novels and baking.
She currently practices holistic veterinary medicine at MercyVet near Seattle, Washington.

Have a pet care question for one of our veterinarians? Ask a vet question via My Online Vet and one of them will get back to you by tomorrow.
Do you believe in holistic pet care? If so, please tell your friends about us with a Facebook like, Google +1 or via Twitter, Pinterest, email or good old fashioned word of mouth. Thank you for supporting our efforts!
New! Comments
Have your say about what you just read! Leave a comment in the box below.
For additional research, search for your topic...
Disclaimers: The information contained in this web site is provided for general informational purposes only. It is not intended as nor should be relied upon as medical advice. Rather, it is designed to support, not replace, the relationship that exists between a pet owner/site visitor and his/her local veterinarian(s). Before you use any of the information provided in the site, you should seek the advice of a qualified professional.
In the spirit of full disclosure, we wanted to let you know that we proudly support this website through advertising and affiliate marketing. In other words, when you click on a link that takes you outside of this website, we often earn a small commission. These small commissions allow us to keep the site up and running and to continue offering it completely free of charge to you. Rest assured that all content, recommendations and advice are created before, and are independent of, any sponsorship or affiliate relationship.
Click here
for more info.