Therapeutic Dog Beds &
Dog Bed Reviews by Category
The two main components of therapeutic dog beds are the supportive materials used for the bedding and the utilization of hot and cold.
Looking for reviews of other
types of dog beds?
See the following dog bed review categories...
So, why do they work and which dogs will benefit the most? This page covers these questions for both types of therapeutic beds.
First, a quick note about the beds' materials…
Here at Organic Pet Digest we constantly strive to provide you with natural and organic options for you and your dog, but unfortunately not all of our dogs' needs can currently be met using strictly natural options.
Many of the therapeutic dog beds on the market are made with memory foam, a non-organic substance that can have great benefits for your aging dog. Despite the fact that many of the recommendations on this page are not organic, we feel their benefits out weigh the negatives and make an essential addition to this site and the well being of your dog.
Now on to the two types of therapeutic beds and our recommendations for each...
Memory Foam Therapeutic Dog Beds
Most of us are familiar with the innovative memory foam technology, and millions of us are now laying our heads down to sleep on memory foam pillows and mattresses.
But what exactly is memory foam, and how can it help your arthritic or aging dog?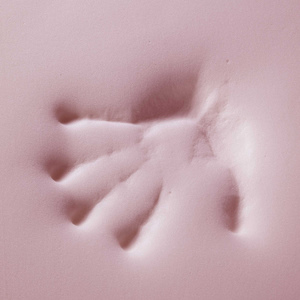 Memory foam is an insulating material that responds to changes in temperature. As the foam comes into contact with an increase in temperature, it realigns to provide a cushion by softening at the points where the body increases the temperature of the foam.
When this foam is used in therapeutic dog beds, it provides excellent support to the pressure points like the spine, hips, shoulders and legs. For an aging or arthritic dog, this can provide much support and pain relief.
Orvis is a quality manufacturer of dog beds and has a fantastic selection of memory foam beds. Check out their website and click on the dog bed option of the left to view all of their beds.
The Orvis Therapeutic Bolster bed ($149 - $249, depending on size, pictured right) is one of our favorites for therapeutic comfort and support.
L.L. Bean takes a different approach. The concept of their memory foam insert ($40 - $140, depending on size) is quite simple (and less expensive) - you insert it into your existing bed with similar dimensions and it adds support and comfort for your dog.
These inserts are made specifically to fit L.L. Bean dog beds made after 2006, but if your current dog bed has closely matching dimensions, then it should fit just fine.
Heated Orthopedic Dog Bed & Cold Therapy
A heated orthopedic dog bed has many benefits for sore muscles and joints. When heat is applied, it causes the blood vessels to expand and increases circulation to an affected area. Heat helps to relax tight muscles and restore flexibility.
Heat can benefit an aging or arthritic dog that suffers from chronic pain. It can also benefit a dog who has suffered from an injury and needs more specific relief.
Cold therapy, as used in therapeutic dog beds, is mainly to control the body temperature of the dog in the hot summer months. Many of our very furry dogs can get overheated in the summer, so having a dog bed that provides a cool sleeping surface is beneficial to the overall wellbeing of the dog.
Here are the cold therapy and heated orthopedic dog bed options that we recommend...
The Dolce Vita Duotemp dog bed ($249; pictured right) is a high quality therapeutic dog bed that runs on a very low power electrical system and has an even design which eliminates hot or cold spots through uniform distribution of air flow.
It is the first dog bed that can be either cooled or heated depending on the situation.
The Dolce Vita Heated Dog Bed with Memory Foam ($179) utilizes heat technology to relieve pain and discomfort and the memory foam to ease joint and muscle pain.
For a less expensive alternative, try the K&H Pet Bed Warmer ($29). It is similar to a heating pad we may use to ease a back ache, but this small heater operates on only 6 watts of power, making it a safe addition to your dog's bed.
The All Season Heated and Cooled Pet Bed ($89) was featured on the CBS Early Show in July of 2008. It is a quality pet bed and has great features your dog is sure to enjoy.
It is different in that it operates on an interchangeable bedding system that allows you to change the bed inserts for the summer and winter months. We like this middle-of-the-road option because you get a great dog bed for your money.
Was this page helpful? If so, please tell your friends about it with a Facebook like or via Twitter, Pinterest, email or good old fashioned word of mouth. Thank you for supporting our efforts!
New!

Comments

Have your say about what you just read! Leave a comment in the box below.
For additional research, search for your topic...