Top 10 Dog Food Ratings & Test Your Dog's Food Using the FREE...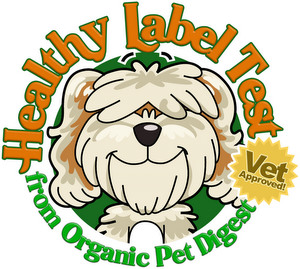 Has YOUR Dog's Food Been Approved?
The Healthy Label Test allows you to test your own food for free, but some foods have gone one step further...
See our "5 out of 5" Dog Food Ratings page for the dog foods that have been officially verified by Organic Pet Digest.
How do you know that your store-bought dog food is healthy?
Here's a hint: it is a trick question....
...you can't!
Dog food DOES NOT have the same health standards as people food. For the most part, the governing bodies for people food have nothing to do with the dog food industry.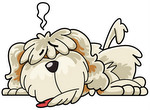 In fact, the dog food industry is so loosely regulated that even conventional and holistic veterinarians have a tough time figuring out what to feed their own pets...
What does "natural" or "organic" really mean? Are there dog food ratings standards that companies have to meet to use either of these terms?
How do I make sense of all of these crazy ingredients?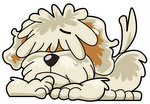 How can I be sure that the brand gets their food from good manufacturers?
Is there anything on the packaging that I can trust?
Organic Pet Digest was tired of the corporate games being played with dog food packaging, so we embarked on a mission to figure out...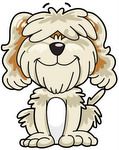 What can and cannot be trusted on the label and where does the "gray area" lie?
The level of importance of each part of the label to the overall health of the food.
Simple questions that boil down all of the confusion into a consistent and reliable method to determine how healthy each dog food actually is.
A FREE, easy-to-use tool that friends of Organic Pet Digest can use to determine the dog food ratings of ANY dog food with the ability to save, sort and download all of their test results.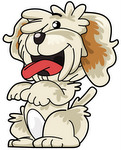 After months of research and work with holistic veterinarians, agencies that offer guidelines for dog food manufacturers, several organic dog food brands, government regulatory agencies and programmers, we are pleased to bring you the first ever veterinarian-approved Healthy Label Test.
You can register for and use the Healthy Label Test for free by signing up for Natural Dog Care Monthly, our free monthly newsletter...
...so what are you waiting for?
Click here to sign up for Natural Dog Care Monthly and register for Organic Pet Digest's Healthy Label Test. It's FREE, and...
...your dog will thank you for it!
Already a member? Click here to log in.
Click here to jump straight to the 10 best dog food options on the market.
Do you believe in holistic pet care? If so, please tell your friends about us with a Facebook like, Google +1 or via Twitter, Pinterest, email or good old fashioned word of mouth. Thank you for supporting our efforts!
New! Comments
Have your say about what you just read! Leave a comment in the box below.
For additional research, search for your topic...
Have a specific question about your dog's diet? Following are the questions about dog food, treats & recipes submitted to My Online Vet by other visitors...
Can't find your answer? Our veterinarians will answer your specific question no later than tomorrow... click here to ask a veterinarian via My Online Vet.
Disclaimers: The information contained in this web site is provided for general informational purposes only. It is not intended as nor should be relied upon as medical advice. Rather, it is designed to support, not replace, the relationship that exists between a pet owner/site visitor and his/her local veterinarian(s). Before you use any of the information provided in the site, you should seek the advice of a qualified professional.
In the spirit of full disclosure, we wanted to let you know that we proudly support this website through advertising and affiliate marketing. In other words, when you click on a link that takes you outside of this website, we often earn a small commission. These small commissions allow us to keep the site up and running and to continue offering it completely free of charge to you. Rest assured that all content, recommendations and advice are created before, and are independent of, any sponsorship or affiliate relationship.
Click here
for more info.