OPD's Natural Dog Care Monthly
Already subscribed? Click here to access your Healthy Label Test account.
If you want to stay on top of the latest dog care research and trends for knowledge that will help to keep your dog healthy and happy, then subscribe to our FREE monthly newsletter.
Click here to check out the back issues!
Each month you will receive:
Dog Care News You Can Use including research, trends, real-life stories, veterinarian advice and any information that we know you'll want to hear to help you take better care of your dog.
Organic Pet Digest Web Site Updates. We sift through all of our advice and tools and bring to your attention to the best of the best.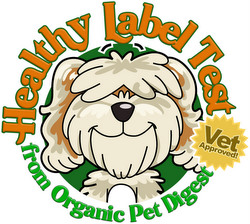 By signing up, you will also gain access to the FIRST EVER veterinarian approved Healthy Label Test where you can:
Answer a short list of questions based on your actual dog food labels.
Receive a score from 1 to 5 letting you know just how healthy your dog food of choice is - you'll be surprised how often labels are misleading!
Sign Up for Our FREE Newsletter and the Healthy Label Test Now!
Was this page helpful? If so, please tell your friends about it with a Facebook like or via Twitter, Pinterest, email or good old fashioned word of mouth. Thank you for supporting our efforts!
New!

Comments

Have your say about what you just read! Leave a comment in the box below.
For additional research, search for your topic...
Also see...