---
Issue #018, January 2010
In This Issue
Dog Care News You Can Use:

4 Ways to Include Your Furry Friend in Your New Year's Resolutions
---

Stay on top of the latest dog care research and trends for knowledge that will help to keep your dog healthy and happy. Each month's edition of OPD's Dog Care Monthly will include:


Dog Care News You Can Use - including research, trends, real-life stories, veterinarian advice and any information that we know you'll want to hear to help you take better care of your dog.


Organic Pet Digest Web Site Updates - important additions and updates that shouldn't be missed. We sift through all of our advice and tools and bring to your attention to the best of the best of what's new.

If you like this e-zine, please do a friend and us a big favor and "pay it forward."

If a friend DID forward this to you and if you like what you read, please subscribe by clicking here.



---
Organic, Natural and Holistic Dog Care
News You Can Use
4 Ways to Include Your Furry Friend in Your New Year's Resolutions
We would like to wish all our friends and family of Organic Pet Digest a tail waggin', ear flappin', tongue lickin'… Happy New Year!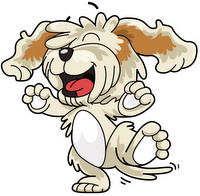 We hope all of you are feeling as good about the fresh start of a new year as we are here at OPD! So in the spirit of positive thinking and inspirational resolutions, this month's issue will focus on a few ways we can include our ever-loving furry companions in all the fun.

Below are some of the most commonly mentioned New Year's resolutions of 2010 paired with creative ways to improve the life of your dog right alongside your own.

1. Exercise and spending more time outdoors

Each new year there are millions of people around the world that swear this year will be the year for a focus on physical fitness and optimal health. We hope that those of you who have this resolution on your list are able to stick to your routines and accomplish every personal goal!

If you've ever attempted an exercise routine with a buddy, then you probably know that it really helps to have someone to hold you accountable and to support you when times get tough.

So why not make your dog your new exercise buddy?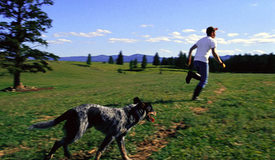 Together you can:

Run, swim, walk and play… pick which one works best for you and your breed of dog

Plan weekend or evening trips to local nature reserves or parks and pack your dog's favorite fetch toys

Buy a fun and innovative dog training book and get started with some of the more difficult training exercises that might have seemed daunting in the past… making sure to get yourself really excited and enthusiastic to get the heart pumping during training

Create an at-home agility course in your back yard and become your dog's personal agility coach! Agility training is excellent mental and physical exercise for your dog and you, plus it's so much fun and easy to get started. If this sounds like something you both would enjoy, then check out this web page with easy-to-follow instructions on how to build your own agility course.

2. Turning off the TV

If you're like most people in the world, you are spending way too many precious hours sitting in front of the T.V. Hopefully one of your New Year's resolutions is to turn off that glowing box to make room for other more mentally stimulating activities like reading a book, learning to paint or keeping a journal.

Your dog would love to help you fill some of your down time with games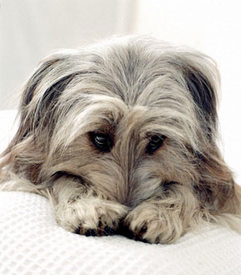 designed to help increase canine intelligence and mental activity, not to mention build the bond between you and your pet.

Here are a few great options:

Hide and Seek – This game is so simple but tons of fun… first put your dog in a sit or down stay position and then take off to find a great hiding place somewhere in your home. Once you're securely hidden, give a little whistle and wait for your dog to find you. Once he does, reward him with a treat and do it all over again!

Treasure Hunt – Again, start this game by putting your dog in a sit or down stay position and then take a few of your dog's favorite treats and hide them around the house, pairing each with one of your dog's toys. Once finished, come back to your dog, reward her with a treat for obeying and then send her off to find her toys. You may have to help a little a first, but your dog will soon get the hang of the game.

Doggie Board Games - There are some really cool intelligence and memory games that you can buy for your dog. Check out these games that are sure to entice your pup and keep him wanting more!
3. Eating healthy and taking better care of your body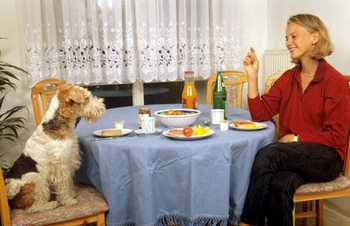 We all could use a few more fruits and veggies in our diets and the New Year is a great excuse to buy some new healthy recipe books, start cooking at home more often and throw away the addictive junk food.

So while you're making the necessary adjustments to your diet, why not consider possible nutritional holes in your dog's diet?

Is your dog…

Eating a high quality kibble or canned food that provides him with all the necessary proteins, vitamins and minerals? If you're not sure, then do a quick check using our Healthy Label Test and don't settle for a dog food that scores less than 5 out of 5.

Getting all the important vitamin and mineral supplements if you currently prepare your dog's meals at home? Check here to make sure you've got it all perfectly balanced.

Having regular, predictable and healthy stools? If not, this is a sign that your dog's health is not at an optimal level and diet, exercise and vet care may need to be adjusted.
Also, the New Year may be the perfect time to consider trying Holistic Veterinary care as an alternative to traditional vet care. Never considered the possible health benefits of Holistic Dog Care? Then please check out this page for a comprehensive comparison and a list of benefits.

4. Making new friends

Most of us treasure our friendships and rely on friends to cheer us up when we feel blue and celebrate with us when we feel high.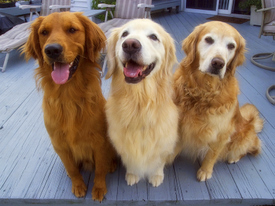 Have you ever thought that your dog might want to make a few new friends this year?

While our dogs love us unconditionally and often seem perfectly content to spend every waking hour by our sides, they too benefit from regular interaction with other dogs.

Here's a few ways to help your dog make some new friends:

If your city has a dog park, this is one of the best and most entertaining ways to socialize your dog. Pay attention while your dog plays and take note of the dogs that your dog seems to play well with and try to find the owners of those dogs. If you're able to do so, ask them if they might be interested in meeting you and your dog at the park a few days a week for play time. Click here to check out a cool site, dogpark.com, that lets you search for a dog park in your area.

Talk with your dog-loving friends and ask if they might enjoy setting up play times where you all could meet for combined human and dog social hour. Get out the dog toys for the dogs and prepare some yummy snacks for you and your friends!
There are an unlimited number of ways that you can improve your mental, physical and emotional well being at any point in your life. This holds true for your dog as well and we hope that you can find some truly enjoyable ways to improve your lives and your relationship this year!


---


Comments? Ideas? Feedback? We'd love to hear from you. Just reply to this zine and tell us what you think!


---